TEMPE, Arizona. – temple Police say a motorcyclist lost control on February 27 and crashed into a block wall, killing the passenger and seriously injuring the driver.
Police say the driver was heading north on Priest Drive and near a slight curve in Darrow Drive they lost control and hit the wall.
"Tempe Fire Medical Rescue responded to the scene in an attempt to provide assistance, but the motorcycle passenger was pronounced deceased. The motorcycle driver was taken to hospital in critical condition," police said. .
Police and relatives say the passenger was Adrian Cochran, 29, a mother of two.
Nearly a week after the accident, family and friends released balloons in honor of Cochran.
"She was open-minded, she always cared about others, loved her children, she was a wonderful mother, wonderful friend, daughter," said her friend, Gabby Jacobs.
Her mother Cynthia added: "She was full of life, laughed a lot, loved everyone."
Family members say another driver cut the motorcycle off causing them to lose control.
"It was very overwhelming. We didn't know how to take it, we were at a loss for words. Most of us were just with her the night before. It hit us harder than anything," Jacobs said.
Cochran leaves behind two children. An 8 year old and a 3 year old. "She was the best. She always made sure we were involved," her daughter said.
His children will ensure that his memory lives on. "The family has them, so they're in good hands," Cochran's mother said.
To help the family in times of need, visit their GoFundMe at https://gofund.me/947ec554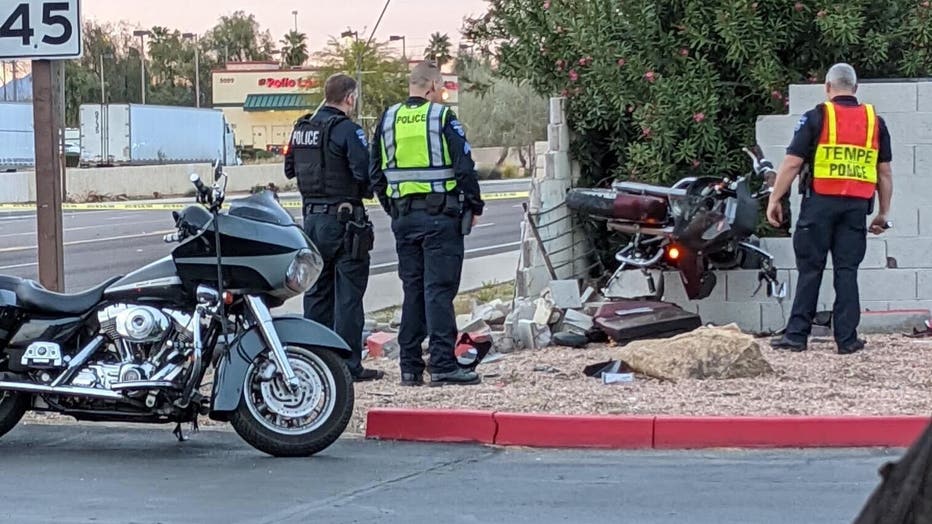 Related stories:
Tune in to FOX 10 Phoenix for the latest news: